My UDS in photos
Published on 2011-05-17
Here's a few pictures from UDS: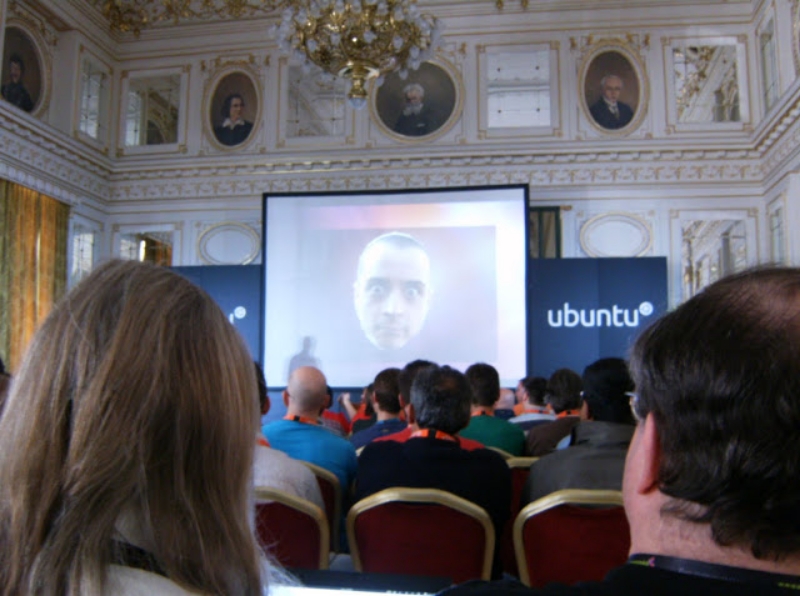 Saying goodbye to Matt Zimmerman at the UDS opening keynote. It took me until Friday to thank Matt for his advocacy around women's issues, as well as LGBT and gender issues. There aren't many people in positions such as his who do so, so many thanks, Matt. Best of luck to you.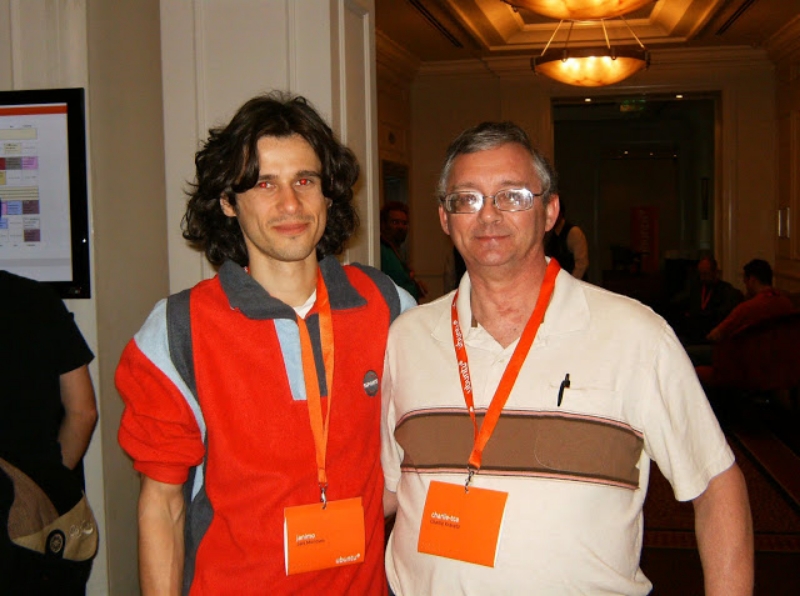 Jani Monoses and and Charlie Kravetz, the past and present leaders of the Xubuntu project. (Missing in this photo is Cody Somerville, who headed up Xubuntu in between the two pictured here. Also missing is Lionel Le Folgoc, who was surely off packaging software somewhere in France.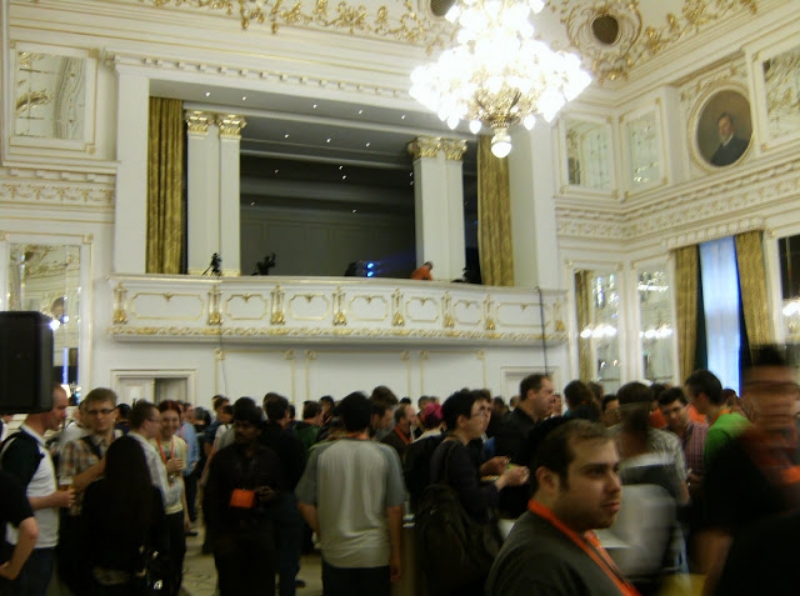 The hotel's grand ballroom, with the one and only Micah Gersten (micahg) in the foreground. He makes us all feel more secure when he's around.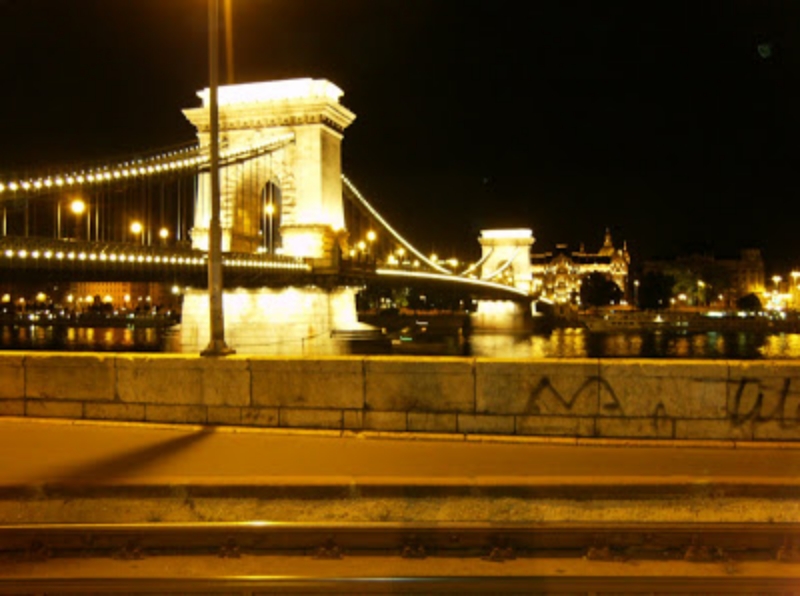 The bridge on the Danube at night. We had a lot of fun walking around and taking pictures that night.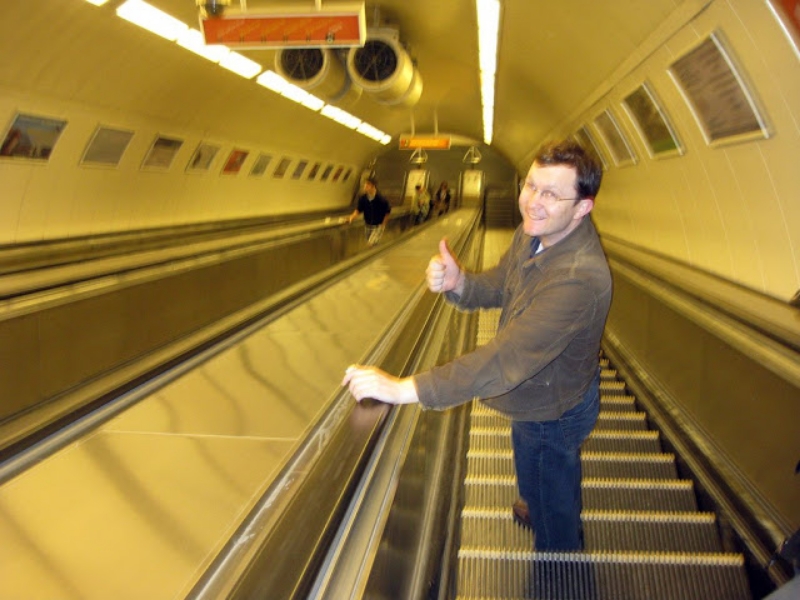 Me giving a thumbs-up to the trip while going down one of the super-escalators to the train platform. (Credit to Lyz Krumbach for this photo - CC by SA 3.0).
Many thanks to Canonical for sponsoring my airfare and accommodations on this trip.