Obamapalooza and Change.gov
Published on 2008-11-06
Like quite a few others, I was able to attend the "Obamapalooza*," election night event in Grant Park this past Tuesday. I was lucky enough to get a ticket to the event, and being part of that moment has made me very happy over the past few days.  I'm including a few photos and notations from within the cut, but my real reason for writing this entry concerns Barack Obama's science, technology, and innovation agenda.  This seems to be a very ambitious and tech-friendly agenda, and one in which open-source and free-software advocates should be eager to participate.
I had a long day at work today, and I haven't had much time to review the agenda yet, but I am interested in hearing what other individuals have to say about it, and if any Loco teams would be interested in working to address some of the topics together.  Pushing some of our ideas "upstream," seems like a very worthwhile endeavor.
Ok, here are the pictures.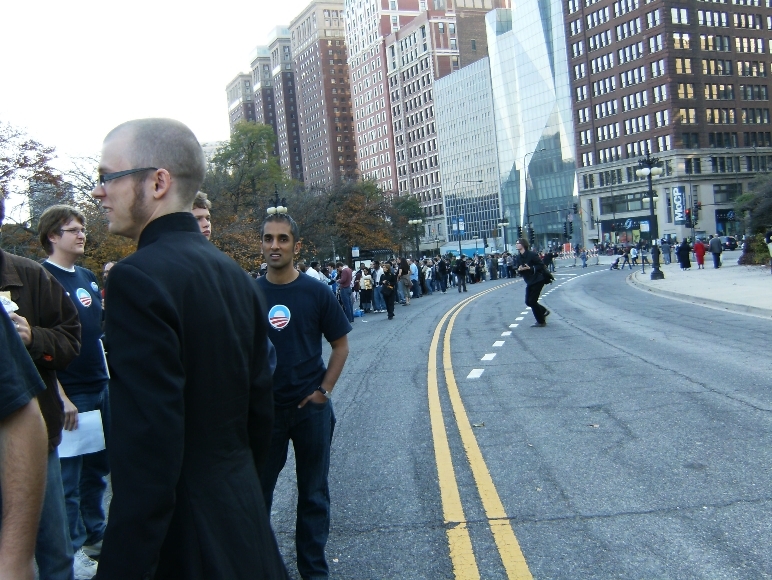 People waiting in line to enter Obamapalooza
Here's some folks waiting on the streets of downtown Chicago to enter the rally.  A friend said that "the one," was going to vote for, "that one."  I'll let you figure out what he meant by that.
While waiting in line we kept up on election happenings via cellphone television.  Though it isn't present in this picture, I saw my first Tmobile G1 that night.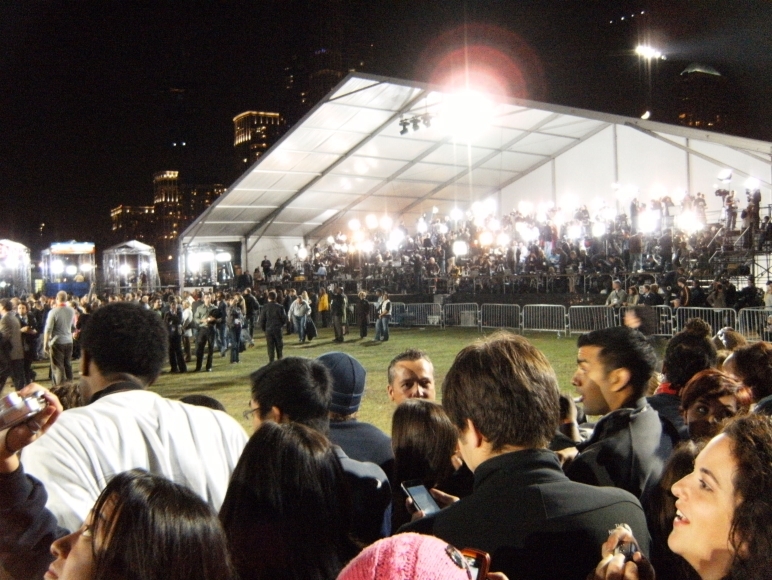 Elite media tent
Here's a photo of the big tent full of the international liberal media elite.  :(  Quite a lot of light there, eh?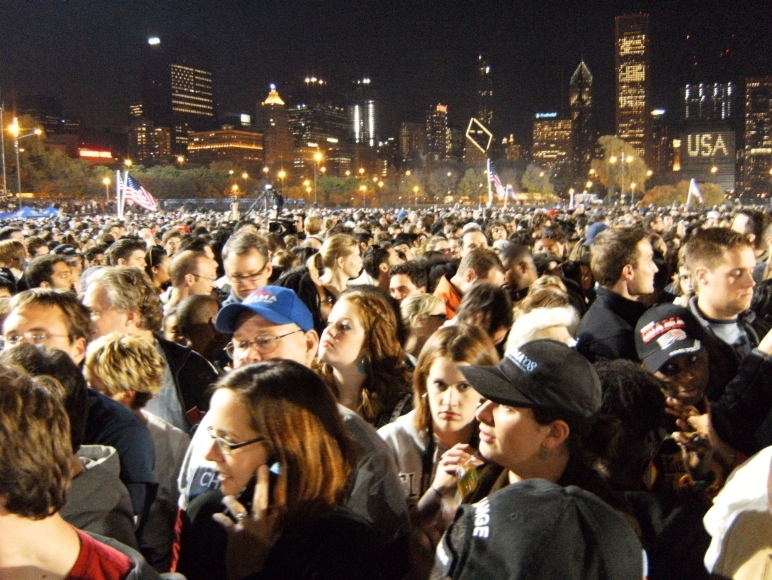 Here's a nice shot of the crowd with the skyline in the background.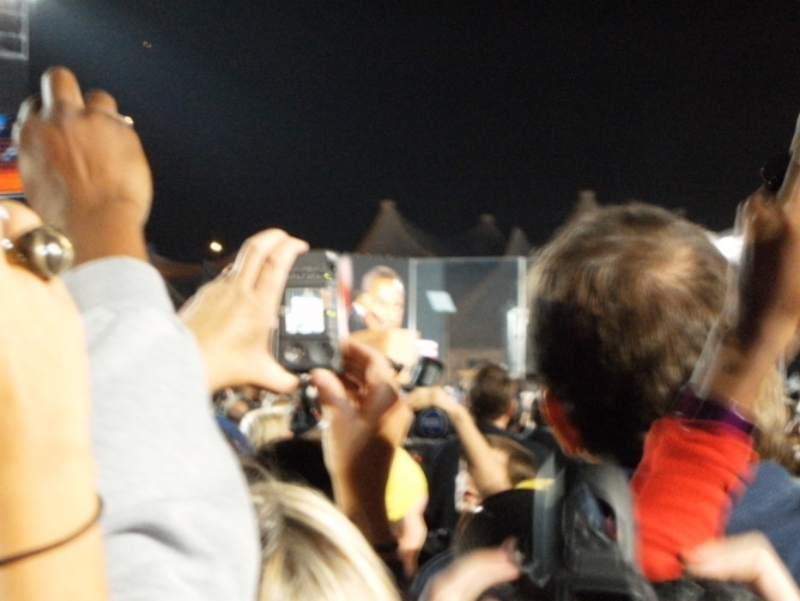 Sadly, I don't have a great camera, and there was a lot of jostling about during Obama's speech . . . but you can see that he's there!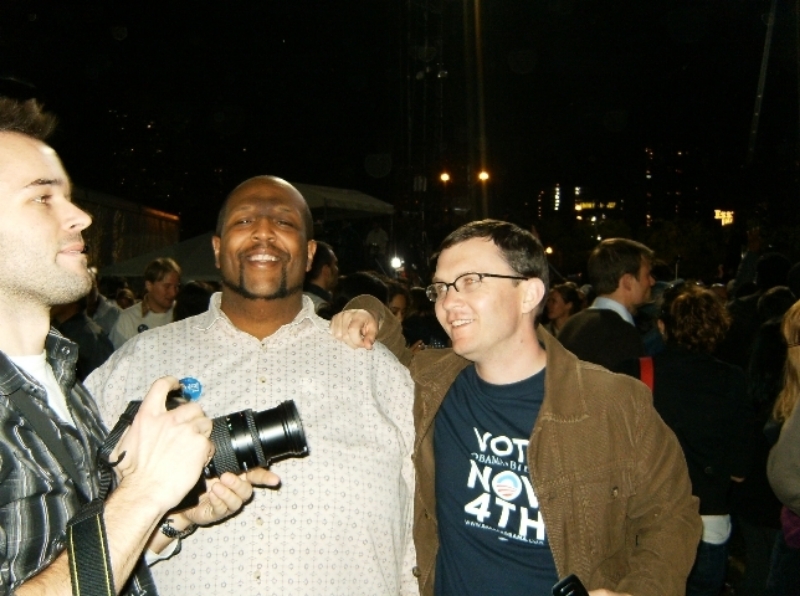 Here's a photo of my friend and I after the rally.  Of course, with so many people around, it wasn't likely that we would be able to take a photo without someone walking in front of us, but it was ok.  :]
* I think they called it Obamapalooza in part because it was a celebration, but also because the event took place in the same location as where they've held the Lollapalooza concerts for the past couple years.